9 comments
Creator: Alexander01998
Minecraft has got a brand new update – Minecraft 1.12 – "World of Color Update"!
This creates the need for new clients, compatible with the new version of Minecraft. Fortunately, Wurst client has already been updated.
Changelog Wurst 6.8
Support for Minecraf 1.12
.goto, AntiAFK and Follow will now render their path in the same way that .path does.
.follow, .goto, .path, .protect, .rv and .tp will now target the closest entity with the given name instead of a random one.
Fixed AntiAFK's AI freezing the game when it has nowhere to go.
Fixed the Wurst AI not using Flight properly at speeds above 0.5.
Fixed the Wurst AI not using Jesus properly.
Fixed the Wurst AI sometimes getting stuck when falling.
Fixed the Wurst AI always jumping when walking on slabs and similar blocks.
Fixed the Wurst AI sometimes jumping in the wrong direction.
Fixed the Wurst AI being unable to find a path when standing on slabs and similar blocks.
Fixed Timer's Speed setting sometimes being locked when YesCheat+ is disabled.
Fixed AutoEat right-clicking on crafting tables when trying to eat.
Fixed 1.11 versions still showing the "Realms" button.
Fixed Tracers not filtering out some fake entities.
How to use Wurst (controls)
| Description | Keybind |
| --- | --- |
| Click GUI / Menu | Left CTRL |
| FastPlace | F |
| Flight | G |
| Freecam | U |
| Fullbright | C |
| Xray | X |
| KillAura | R |
| Nuker | L |
| Sneak | Z |
| /home | H |
Features – Hacks – Mods
Mods
AntiAFK
AntiBlind
AntiCactus
AntiFire
AntiKnockback
AntiMAC
AntiPotion
AntiSpam
ArenaBrawl
AutoArmor
AutoBuild
AutoEat
AutoFish
AutoLeave
AutoMine
AutoRespawn
AutoSign
AutoSoup Mod
AutoSplashPot Mod
AutoSprint
AutoSteal
AutoSwitch
AutoSword
AutoTool
AutoWalk
BaseFinder
Blink
BlockHit
BoatFly
BonemealAura
BowAimbot
BuildRandom
BunnyHop
CaveFinder
ChestESP
ClickAura
CrashChest
CrashItem
Criticals
Derp
Dolphin
ExtraElytra
FancyChat
FastBow
FastBreak
FastEat
FastLadder
FastPlace
FightBot
Flight Mod (with Bypass)
Follow
ForcePush
ForceOP
Freecam
Fullbright
GhostHand
Glide
HeadRoll
Headless
HealthTags
HighJump
InstantBunker
Invisibility
ItemESP
Jesus
Jetpack
Kaboom
KillAura
KillauraLegit
KillerPotion
LSD
Liquids Mod
LogSpammer
MassTPA
MenuWalk
MileyCyrus
MobESP
MultiAura
NameProtect
NameTags
Navigator
NoClip
NoFall
NoHurtcam
NoSlowdown
NoWeb
Nuker Mod
NukerLegit
OP-Sign Mod (Force OP)
Overlay
Panic
Phase
PlayerESP
PlayerFinder
PotionSaver
ProphuntESP
Protect
Regen Mod (God Mode)
RemoteView
SafeWalk
Search
SkinBlinker
Sneak
Spammer
SpeedHack
SpeedNuker
Spider
Step
TP-Aura
Throw
Timer
Tired
Tracers
Trajectories
TriggerBot
TrollPotion
TrueSight
Tunneller
X-Ray
/home
Media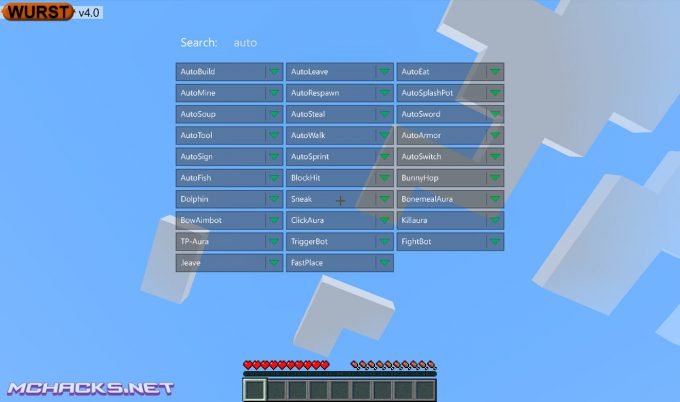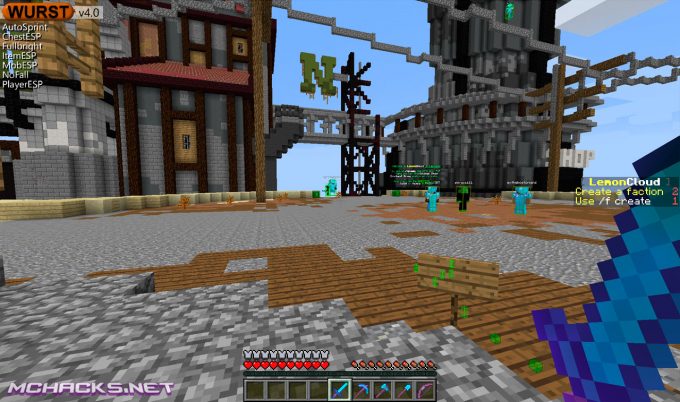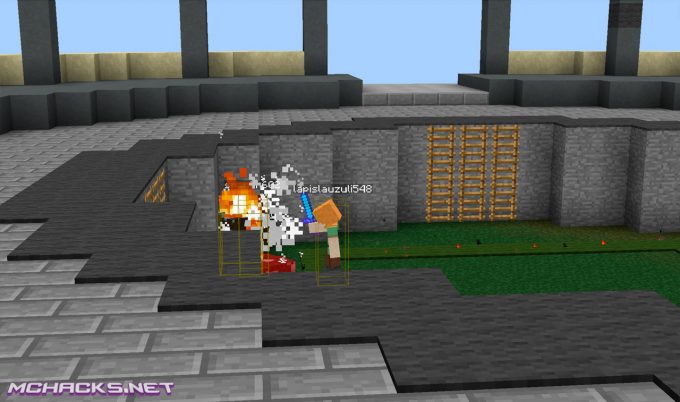 Download Wurst from the links below.
Download and use at your own risk. We do not create, nor host any clients, programs or downloads in general.
Related Posts