Guess who's back? Wurst Client is back! Wurst Hacked Client is now ready for the latest version of Minecraft, version 1.14.4(and 19w45a).
This is a pre-release of Wurst 7, which means it does not contain all the features yet. However, it still has a lot of great features and is one of the best modded hacked clients for Minecraft.
Let's take a look at the changelog since the last version.
Changelog
.vclip is back!
NoWeb is back!
Fixed the Zoom Manager not properly changing the Zoom keybind.
Fixed ClickGUI and Navigator not rendering properly in snapshot versions.
Added an "Alt Manager" button to the main menu which is currently not implemented yet.
Wurst Features – Hacks in Wurst
This is a list of all the features included for free in this version of Wurst.
AntiCactus
AutoMine
AutoRespawn
AntiSpam
AutoDrop
AutoFarm
AutoFish
AutoSprint
AutoSwim
AutoSwitch
AutoTool
AutoWalk
BunnyHop
ChestESP
Dolphin
FancyChat
FastBreak
FastLadder
FastPlace
Fish
Flight
Freecam
Fullbright
ItemESP
ItemGenerator
Killaura
KillauraLegit
MobESP
MobSpawnESP
NoFall
NoWeb
Nuker
PlayerESP
Search
Sneak
Spider
X-Ray
Media – Screenshots of Wurst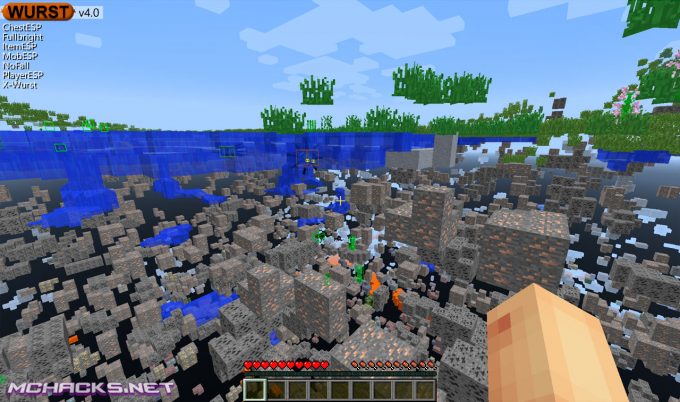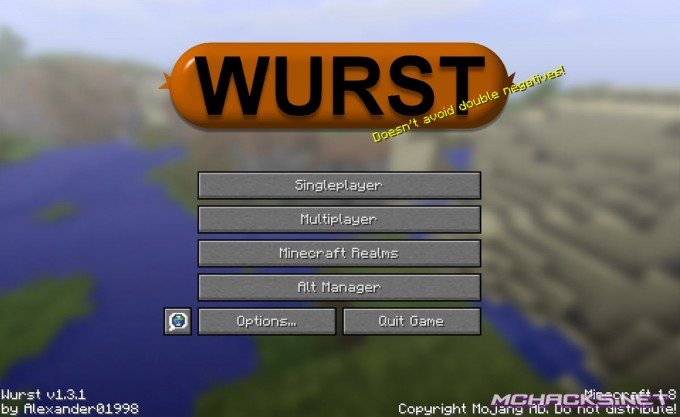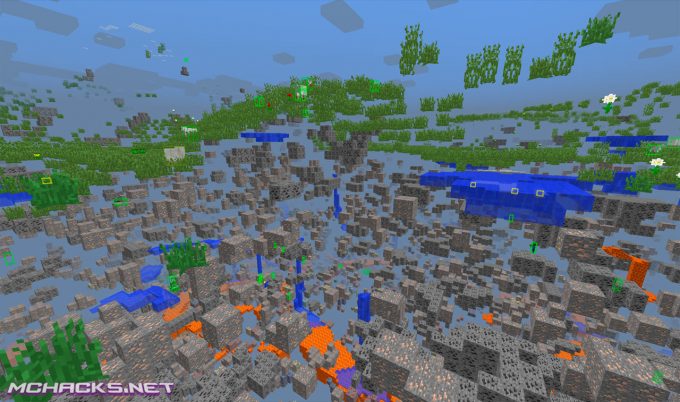 Wurst Commands
These are the commands in Wurst.
.author
.binds
.clear
.copyitem
.drop
.enchant
.friends
.gm
.help
.modify
.say
.taco
.t
.vclip
.annoy
User interface / GUI
Navigator (open by pressing Right Shift).
Window-based ClickGUI (open by pressing Right CTRL).
TabGUI will be added back in later pre-releases.
How to use Wurst
Just press Right CTRL to open the GUI menu and select the features you want.
How to install Wurst for Minecraft
Please note: Do not use OptiFine version HD U F4, it has a bug that will break the Xray feature. Use OptiFine version HD U F3 instead.
Download the Fabric installer with the following selections:

Installation for: Vanilla
Installer version: 0.5.0.33
Download the installer: (select either Windows/.EXE or Universal/.JAR)

Open and run the Fabric installer as follows:

Minecraft Version: 1.14.4 or 19w45a (select the right download below)
Show snapshots: Yes
Loader Version: 0.6.3+build.168
Select Install Location: (leave it at the default)
Create profile: (leave it enabled)

Download the Fabric API (for 1.14.4) (for 19w45a).
Download Wurst (download links below).
Place both Wurst and the fabric API in your %appdata%/.minecraft/mods folder.
You are ready to go!
Download and use at your own risk. We do not create, nor host any clients, programs or downloads in general.
Related Posts