8 comments
Creator: ImpactDevTeam (Zero and Whispers)
Impact hacked client now works with the latest version of Minecraft 1.11.
It has over 90 mods and is easy to install and use and comes bundled with the OptiFine mod.
This client might work for Realms (not tested though).
Info
Java Version: 1.8
Client Version: 3.0
Minecraft Version: 1.11
MCP Foundation: 9.35-rc1 beta
Mods: 90+
Other features:
Hypixel Fly bypass
NoCheatPlus Aura bypass
Mineplex Staff detector
Media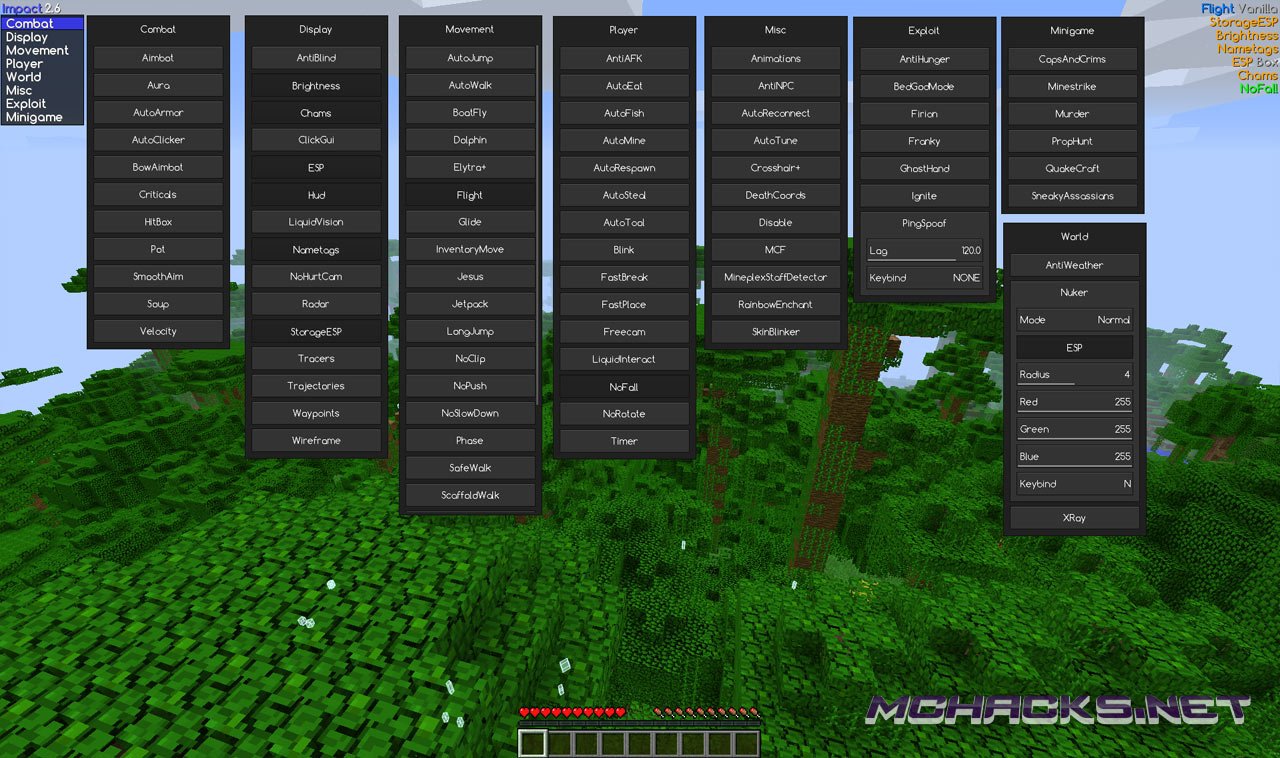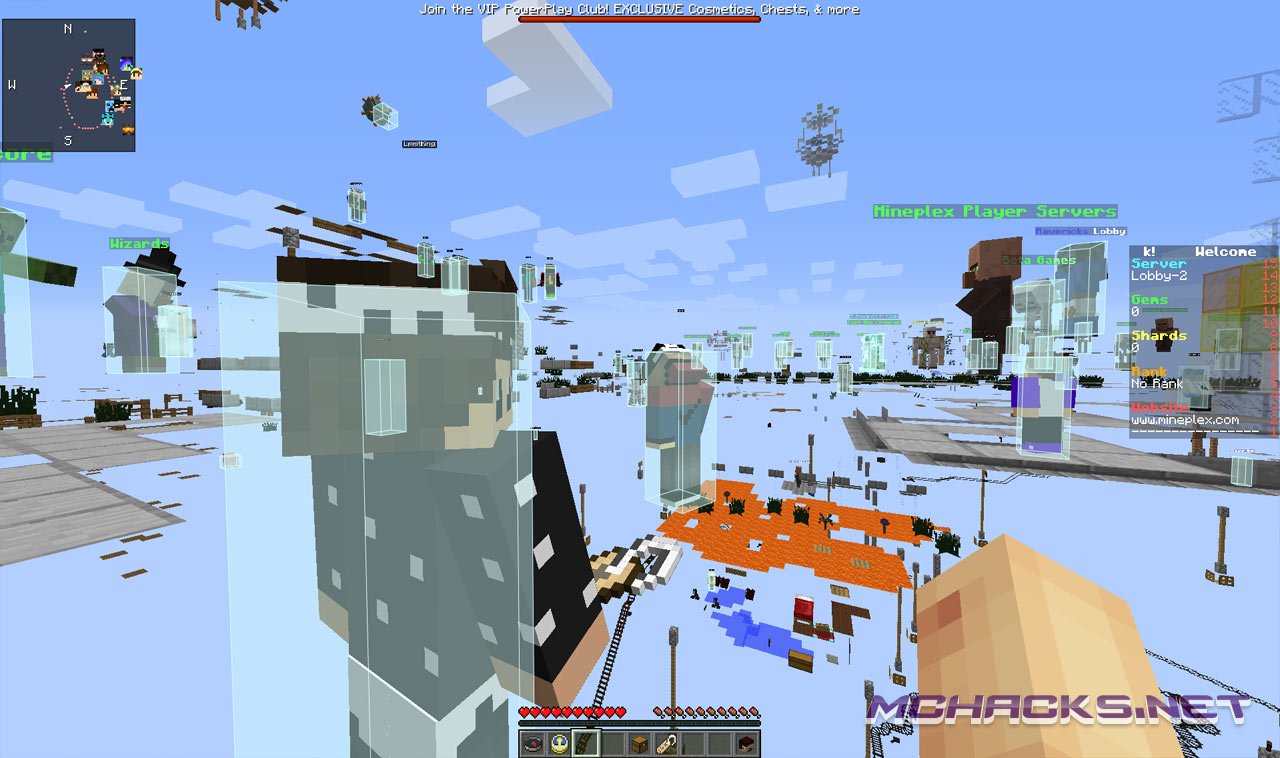 How to use Impact Client
GUI/Menu: Right Shift

Right click on frames to expand menu
Right click on buttons to expand sub-options

Bind mods: .bind
Unbind mods: .bind NONE
How to bypass Mineplex Anticheat
Join the game as a spectator.
Once in spectator, go on the ground and spam the spacebar for 10 seconds.
Wait for the next round to start and it should work.
Please note: this process must be redone for any minigame you want to play.
Download and use at your own risk. We do not create, nor host any clients, programs or downloads in general.
Related Posts