2 comments
Creator: CCBlueX
LiquidBounce has launched for Minecraft 1.11 and is compatible with Minecraft Realms. This Minecraft hack features a lot of different hacks and bypasses.
Key features
Built-in OptiFine mod.
MultiOS Support.
Compatible with Minecraft Realms.
Lots of features/mods/cheats/hacks!
Media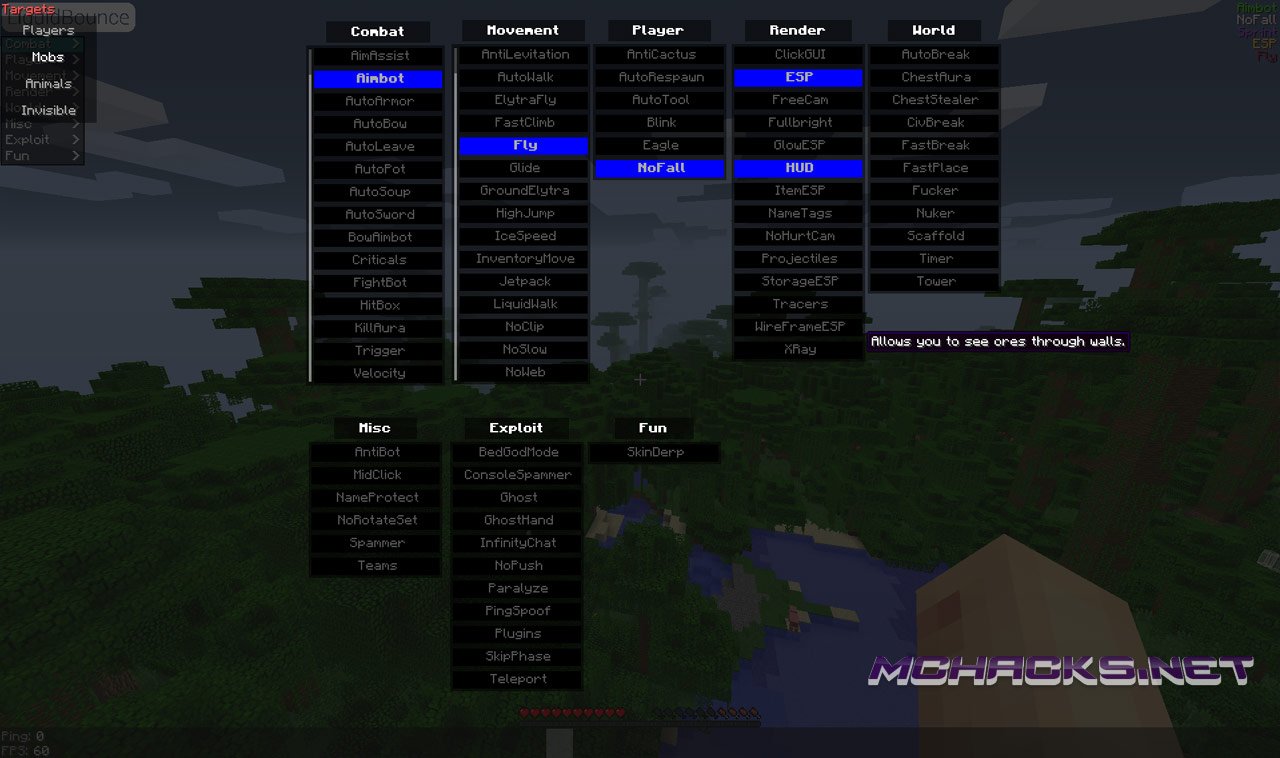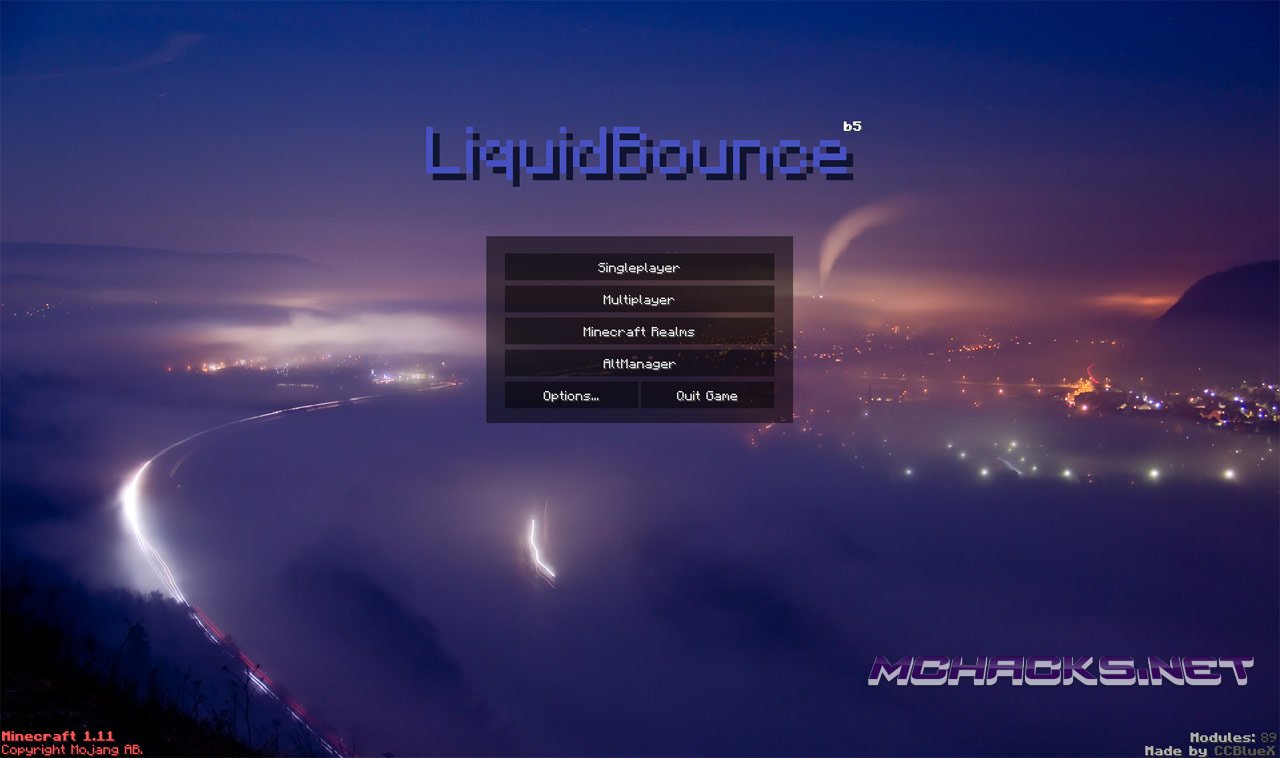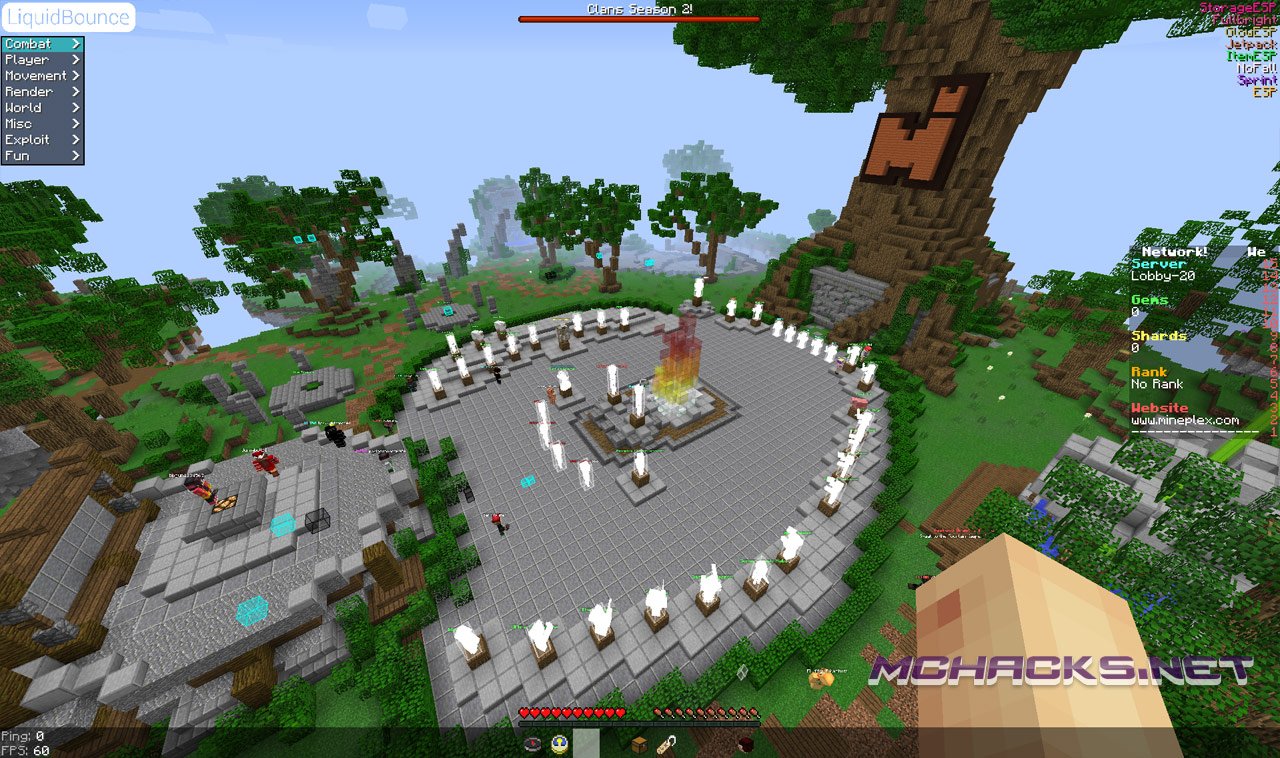 Changelog
build 1:
Updated 1.8 Source to 1.11.
Removed AutoBlock.
Added cooldown support to killaura.
Added cooldown support to trigger.
Added BedGodMode module.
Removed Animations module.
Removed NoWalls.
Removed Regen.
Removed Zoot.
Removed FastUse.
Removed AutoJump.
Added WizardBot.
Added Wizardbot command.
Added VehicleFly.
Added GlowESP.
Added Taco command.
build 2:
Fixed color string bug in nametags module.
Added NoPush module.
Added remove subcommand to bind command.
Added ElytraFly.
Added VanillaSpeed setting to Fly module.
Added StickyPlayer.
Fixed color bug in GuiMultiplayer.
Improved TabGui design.
build 3:
Improved TabGui design.
Fixed AutoArmor.
Added AntiLevitation module.
Fixed ChestStealer module.
Fixed LiquidWalk module.
Added Bungeecord Spoof.
build 4:
Fixed Shaders.
Removed debug message if you use cheststealer.
Updated WizardBot to the new WizardCraft map.
Improved nuker.
Fixed damage if you attack with killaura, trigger, wizardbot.
How to use LiquidBounce (controls)
| Command | Keybind |
| --- | --- |
| Menu/GUI | Right Shift |
| Tab GUI | Arrow keys (up, down, left, right) |
Free download below!
Download and use at your own risk. We do not create, nor host any clients, programs or downloads in general.
Related Posts