23 comments
Creator: Alexander01998
The new version of Wurst, more specifically version 6.17 has been released. The new released is called "Better Blink, Better AutoTool". The new Wurst hack is compatible with Windows, Linux and OS X and as always packed with mods and features.
Let's take a look at what's new in this update.
Wurst 6.17 Changelog
PlayerESP will now use DisplayLists for improved performance.
Added Blink Limit slider.
AutoTool will now consider efficiency enchantments when deciding which tool to use.
Settings are now stored in "settings.json" instead of "navigator.json".
Fixed changes to the settings not being saved sometimes.
Fixed ProphuntESP sometimes changing the color of the player's hand.
Controls – How to use Wurst
| Description | Keybind |
| --- | --- |
| Click GUI / Menu | Left CTRL |
| FastPlace | F |
| Flight | G |
| Freecam | U |
| Fullbright | C |
| Xray | X |
| KillAura | R |
| Nuker | L |
| Sneak | Z |
| /home | H |
In-game screenshots of Wurst client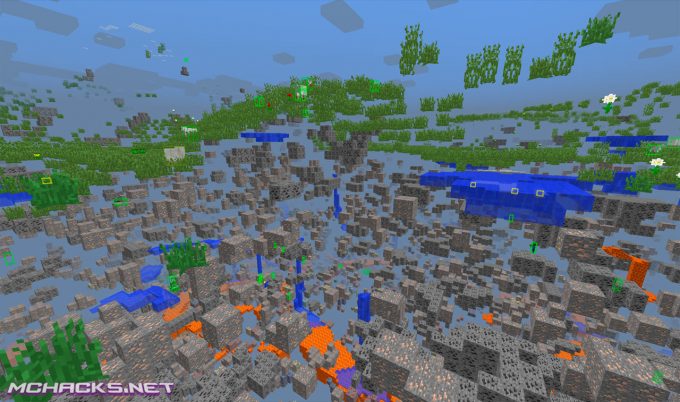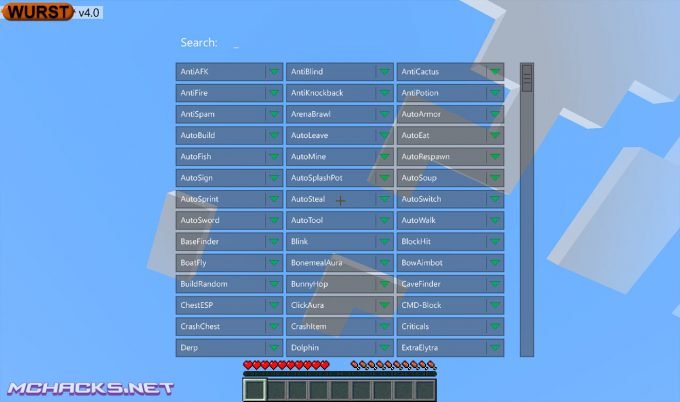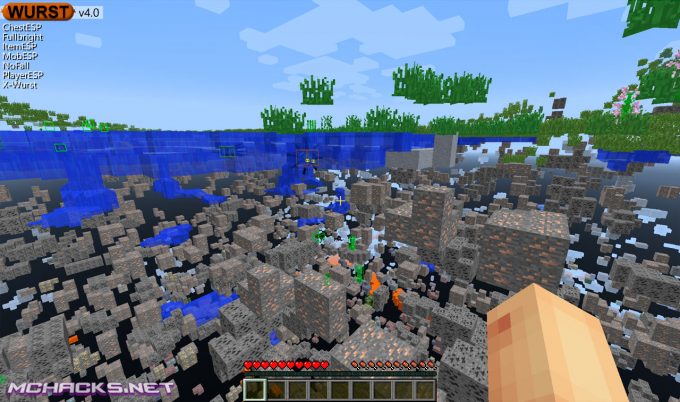 If you have trouble installing the client, you may want to visit our main Wurst client page for additional instructions.
Download links below – remember to turn off AdBlocker to view them.
If you have any problems try with a fresh install of Minecraft, if this doesn't help, leave a comment below and hopefully our community can help you!
Download and use at your own risk. We do not create, nor host any clients, programs or downloads in general.
Related Posts