8 comments
Creator: Zero & WhispersHF
Impact Hacked Client for Minecraft 1.10 is an awesome Minecraft hack with lots of great features. It comes with OptiFine mod and works on Minecraft Realms.
Some of the features includes flight, speed, wallhack, ESP, aimbot, ESP mods and lots more!
How to use Impact (controls)
GUI/Menu: Right Shift

Right click on frames to expand menu
Right click on buttons to expand sub-options

Bind mods: .bind
Unbind mods: .bind NONE
Screenshots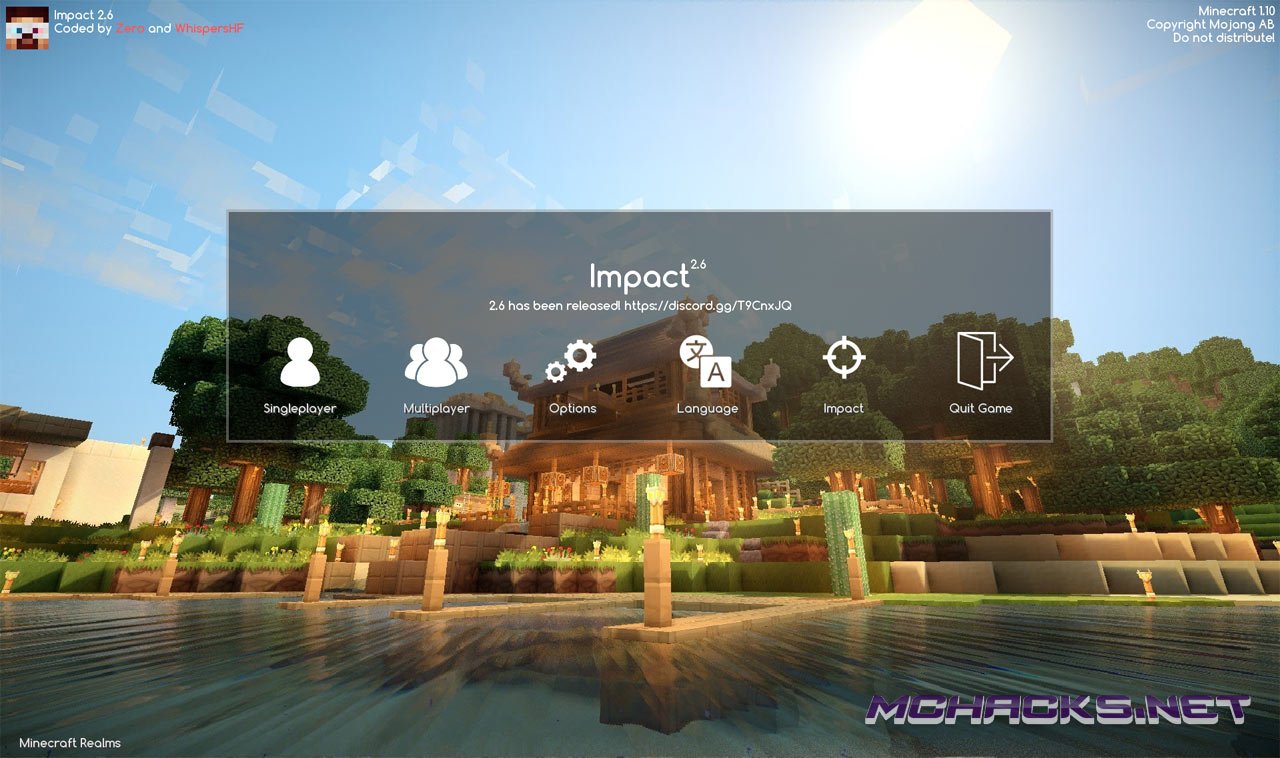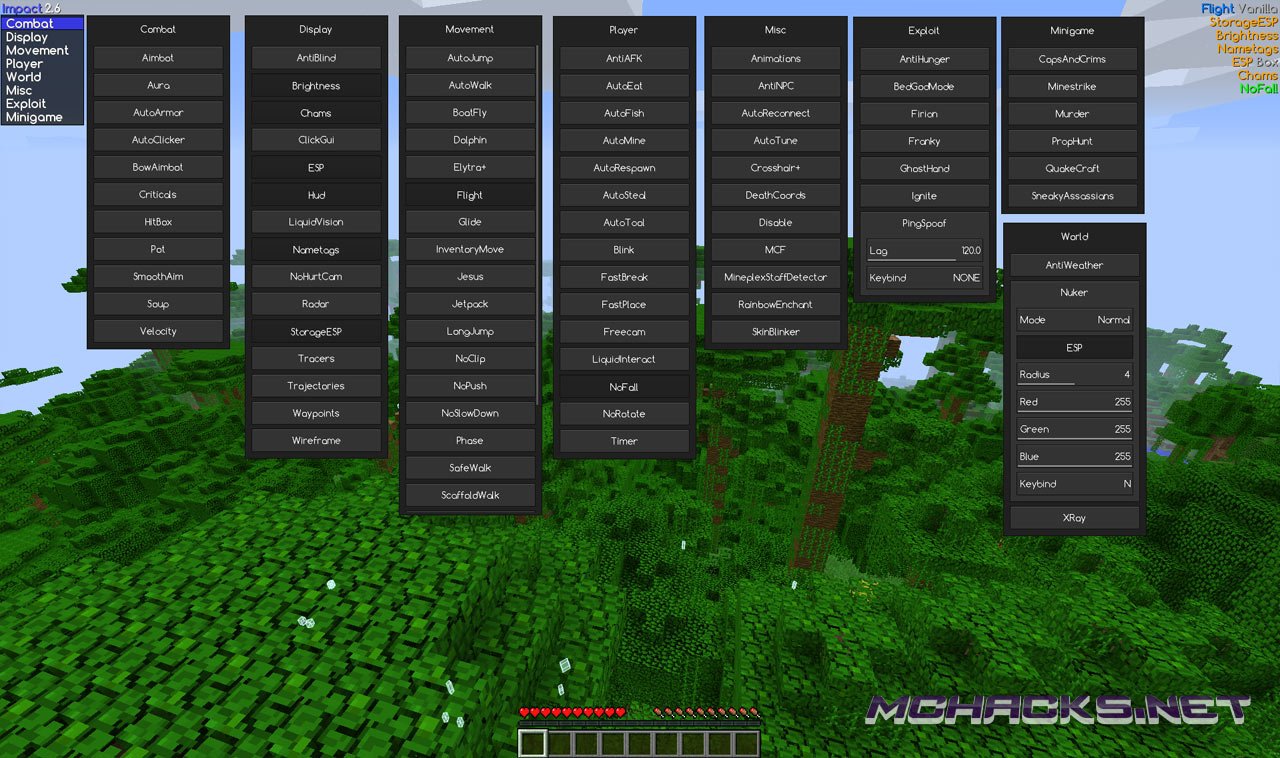 Download Links
Download and use at your own risk. We do not create, nor host any clients, programs or downloads in general.
Related Posts