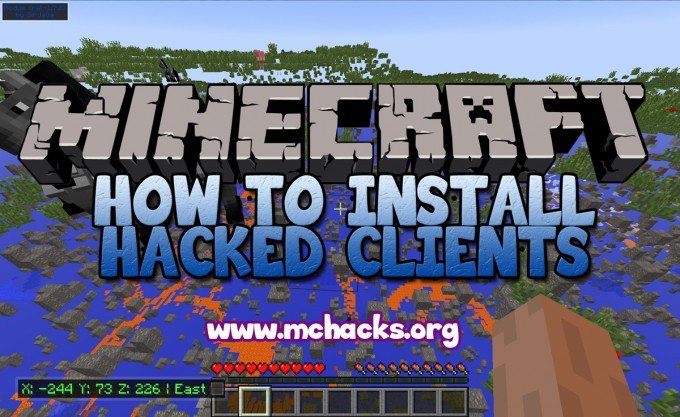 In this guide we will take you through the steps of installing hacked clients for Minecraft in the new Minecraft launcher.
First of all, we recommend that you always start out by reading the article where you found the client AND that you read the Read Me file included in most downloads. Usually the read me is a text file called readme.txt.
If the read me is missing, or there is no installation instructions anywhere to be found, you can try to follow these steps:
 If the download is packed in either a .rar or .zip file, you must first extract it. Extract it anywhere you want.
Now, navigate to your .minecraft folder, on Windows it is located in: %appdata%\.minecraft\
Easy way to find your Minecraft folder:

Launch Minecraft.
Go to options.
Select Resource Packs…".
Click on "Open resource pack folder.
Go up one level.

Find the versions folder.
Create a new folder inside the versions folder, e.g. "Hacked Client".
Copy the files you downloaded into this newly created folder. There should be two files in the Hacked Client folder now:

"Hacked Client.jar" and,
"Hacked Client.json".
If it has a different name than "Hacked Client", you shall NOT rename the files.

If the .json file is missing:

Copy the .json file from the original Minecraft version.
Rename it so it has the same name as the .jar file.
Open the .json file in Notepad.
Change the "id" so it has the same name as the .jar file.

Open your Minecraft Launcer.
Click on "New Profile" and chose a name for the profile.
In "Use versions:" choose "release Hacked Client" or whatever name the client has.
Save the profile.
Chose the profile in the drop down and start Minecraft !
We have made a video on how to install hacked clients with Nodus Client as an example.
Video guide 1
Video guide 2 (older)
Related Posts