On some servers, you can force yourself to get OP (Minecraft server operators) commands – this can even be done without hacking or doing anything illegal. This is also a reminder for Server admins to watch out for.
People can use this to griefing on servers, trolling players or granting themselves OP rights as mentioned before. With the BookHack method, it is so easy that almost anyone can do it.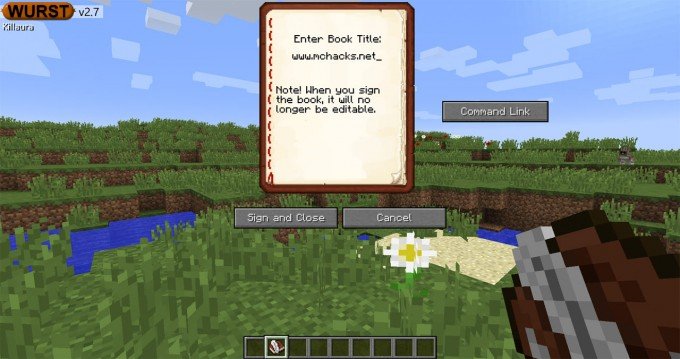 There are several clients you can use for this, in this guide we will teach you how to do it with the Wurst or Wolfram client.
Wurst – How to Force OP with Book Hack
Download and install Wurst.
First, craft a writable book (Book and Quill).
Type some text into it – it doesn't matter what you write.
Click "Sign" and give the book a title.
Click "Command Link" and type in your command – for example "/op yourIGN"
Click Done.
How to Force OP with Wolfram BookHack
Download and install Wolfram.
Open the menu/GUI.
Chose the mod menu "Other Mods".
Enable "Command book".
Open the Chat or Command window and type ".cbook [command]" – for example: .cbook /op yourIGN
Download
Related Posts